Cheney Brothers Export
If you require service by sea, air or land, Cheney Brothers can deliver on time and accurately
Cheney Brothers Export, where our reputation for quality products and service extends to clients worldwide. If you require service by sea, air or land, Cheney Brothers can deliver on time and accurately. Whether your needs include meat, seafood, dairy, frozen food, dry grocery, disposables, equipment and supplies, or chemicals, our team of export professionals can help you meet the challenging demands of doing business in your country. Our order fill rate is one of the best in the industry. Having the export industries most experienced team with over 100 years of combined experience means you can have confidence in our ability to provide you with knowledge and insight of this fast paced business.
Our Experience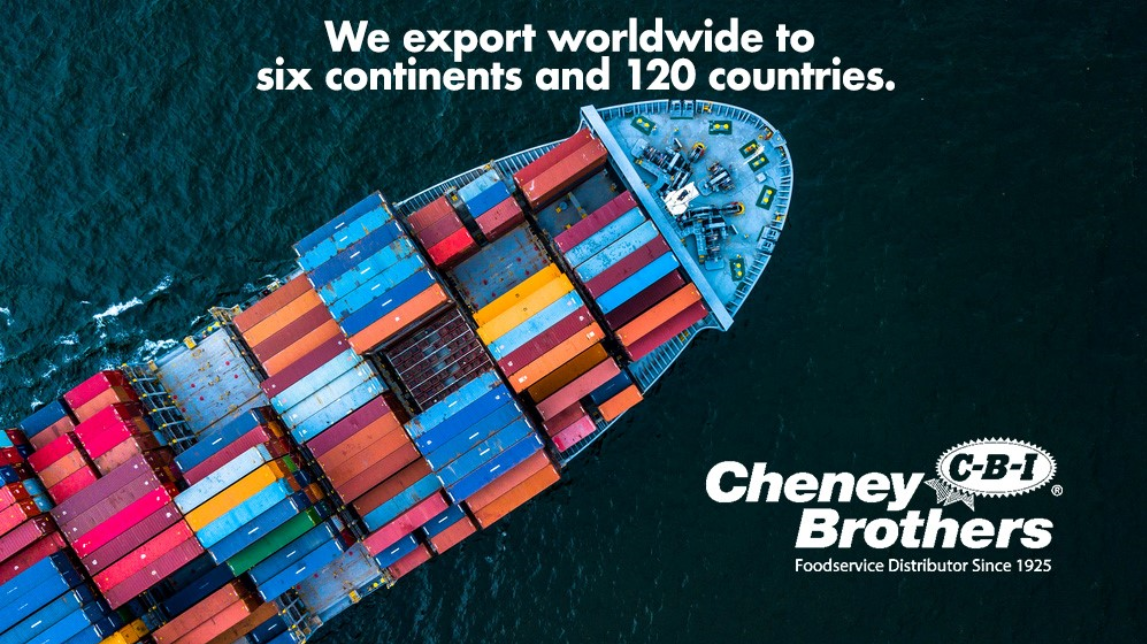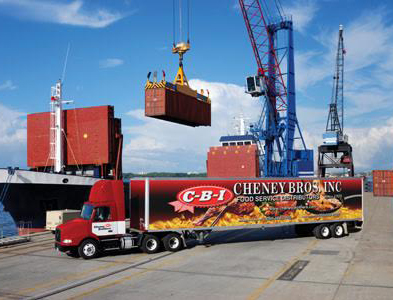 Product Cost Knowledge
Product Source
Warehousing & Distribution
Export Certification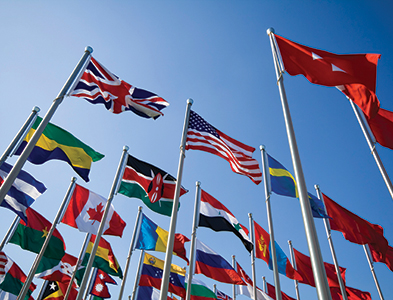 Return on Investment
Market Awareness
Our Produce
From top quality growers in the United States and abroad
All of our produce is purchased from top quality growers not only in the United States, but throughout the World.
Cheney Export ships our produce using the most stringent requirements in the industry to insure our customers receive only the freshest produce in the best condition possible.
The biggest challenge foodservice distributors face when shipping produce is managing the freshness of the product. This is especially true of produce coming from the West Coast of the United States. Because Cheney Brothers has such a large local customer base, it gives us an advantage other export companies do not have. This advantage allows us to immediately deliver the very ripe produce to our local customers and utilize the less ripe produce for exporting.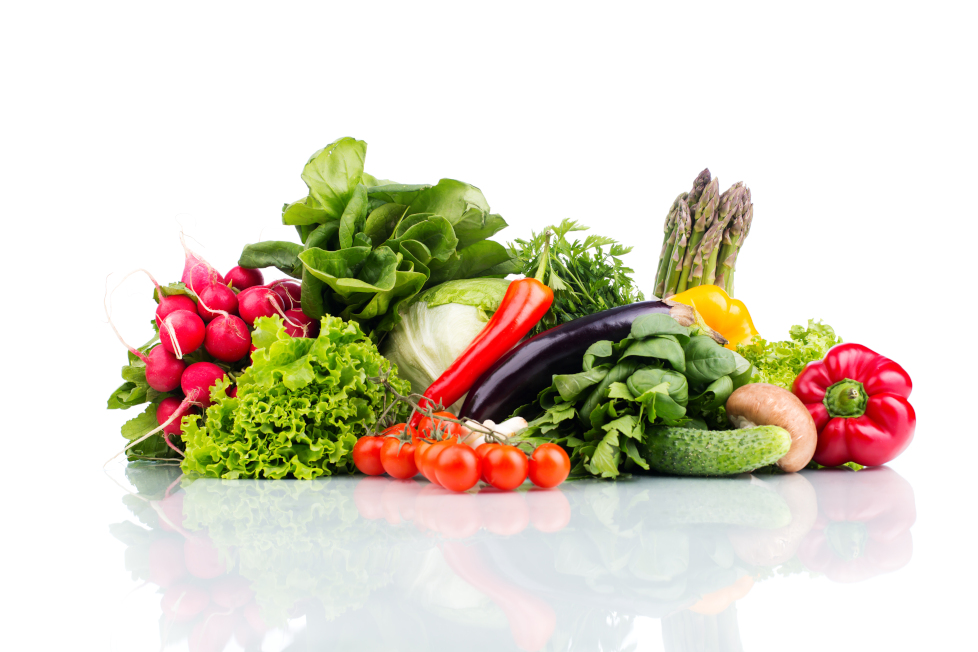 We know from experience that sometimes even the freshest produce is not in the best condition for exporting. Therefore, Cheney Brothers requires our warehouse staff to physically open and inspect 3 cases of each product to insure it is in perfect condition before shipping.
As a further guarantee to you, our staff diligently photographs the product during their inspection to document the condition of your produce prior to loading. We also require all produce shipments to have ethylene filters inside the containers to absorb the ethylene gas. Ethylene gas shortens the shelf life and degrades the quality of the produce. The Ethylene filters we provide help to prevent this and can be further used in the customers warehouse upon delivery.
Our Operations
Cheney Brothers provide the highest standards in the industry
Special Labeling
We do customized in house labeling for all special requirements for all countries with dual language labeling capabilities to meet the requirements.
Multiple Languages
We have staff that can speak English, Spanish, Italian, Portuguese,  French, Creole, Patwa, Vietnamese, Korean, Arabic, Mandarin, Taiwanese and Dutch.
Accuracy
Our double check procedure insures you receive the right product and the right quantity and avoid costly duties and freight expenses due to errors.
Container Loading
We cube all orders for maximum fill space whether floor load or pallet load to an individual customer's need and financial benefit.
Longer Shelf Life
We pick all product from the newest inventory and provide date information before shipping to avoid outdated product.
Consolidation
We will receive, consolidate, and load products from other vendors at no charge.
LCL Service
We will deliver small orders to your freight forwarder or ocean carrier.
Dual Temperature
We created the fake bulkhead for dual temperature containers.
Fill Rate
Highest rates in the industry with average order filled at 99.7%.
Air Orders
We will deliver small orders to your freight forwarder or ocean carrier.
HACCP Approved
One of the highest standards in the industry.
Contact Gene Allison
Vice President of Export Division