2022 Fall Buying Show
Cheney Brothers expanding to the Treasure Coast
From WPTV News - Apr 20.2022
PORT ST. LUCIE, Fla. — A well-known South Florida food distributor is expanding to the Treasure Coast, and creating 275 new jobs.
Cheney Brothers broke ground Wednesday on a new distribution center in Port St. Lucie's Legacy Park at Tradition.
The $65 million facility will be completed in about a year, joining other big names like Fed-Ex and Amazon that are also building in the area.
read more
New jobs, test kitchen part of Cheney Brothers expansion highlighted at grand opening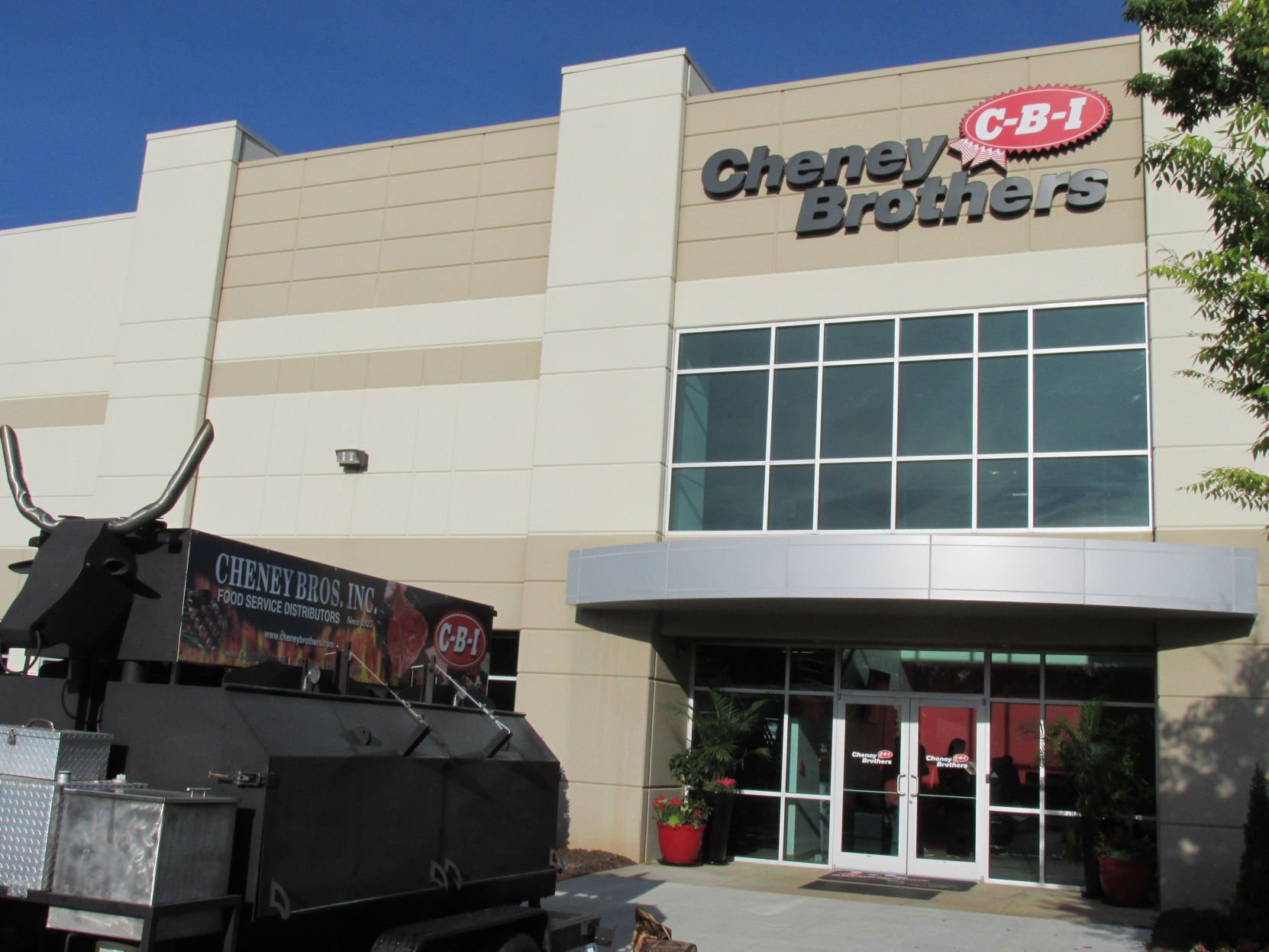 On April 23, the Cheney Brothers' distribution location celebrated the completion of its recent expansion with an elaborate grand opening. The company grew its building by 165,000-square-feet and added 100 new jobs.
Cheney Brothers, a Florida-based food-service distributor, is in its fourth generation of family-owned operation. It purchased the Pate Dawson Company in 2016, adding facilities in North Carolina in Statesville, Goldsboro and Greensboro.
read more
Academica Charter Schools Student Taste Testing And Food Expo
Academica sponsored the Charter Schools Student Taste Testing and Food Expo for the Lunch Consortium on Tuesday, February 6, 2018.  The event was a huge success and took place at Mater Gardens Charter School, where the Mater Gardens Student Council and Lighthouse Team were on hand to facilitate information to all the schools that partook in this unique experience.
Approximately 475 "official tasters", from 22 schools in grades 4
th
-10
th
came to Mater Gardens to participate in a tasting of a variety of 44 new food items to be sampled for inclusion in next year's school lunch.
Cheney Bros., the food distributor, brought over 16 food service companies and offered students delicious samples of lasagna, cheese bread with marinara sauce, boneless chicken wings, stir fry vegetables, burgers (veggie, meat and turkey) as well as yummy treats like ice cream bars, cookies and donuts.
Students were invited to evaluate a variety of innovative menu concepts and sample new flavors. After completing their tasting, students used a Quick Response Code (QR code) to answer a survey and provide feedback on what they liked and disliked. The QR code is a barcode that is scanned using a smartphone to access the survey.  The Lunch Consortium then collected the opinions of the students electronically, which made the experience even more exciting for the students.  There were also paper surveys available for the students that wanted to write their answers.  This exercise was extremely helpful to assist the Lunch Consortium in designing a menu for the schools that will offer more choices for these students as well as improve the quality of the meals served at their schools.
There were picnic tables and music for entertainment and the students had a great time! Students from the City of Hialeah Educational Academy also did double duty as photographers and videographers of the event.
There were many tasters from each of the following schools:
City of Hialeah Educational Academy
Doral Elementary
Gibson Charter School
Mater International Studies
Mater Middle/High
Mater Elementary
Mater Gardens
Mater Lakes Middle/High
iMater Middle/High
Mater Beach
Pinecrest Prep Middle/High
Somerset Dade
Somerset Silver Palms
Somerset City Arts
Somerset Oaks
Somerset South Homestead Elementary
Somerset South Homestead Middle/High
SLAM! Miami
Somerset Central Miramar
Somerset Chapel Trail
Somerset Prep North Lauderdale
Somerset Key
Scott to announce proposals to help veterans and police.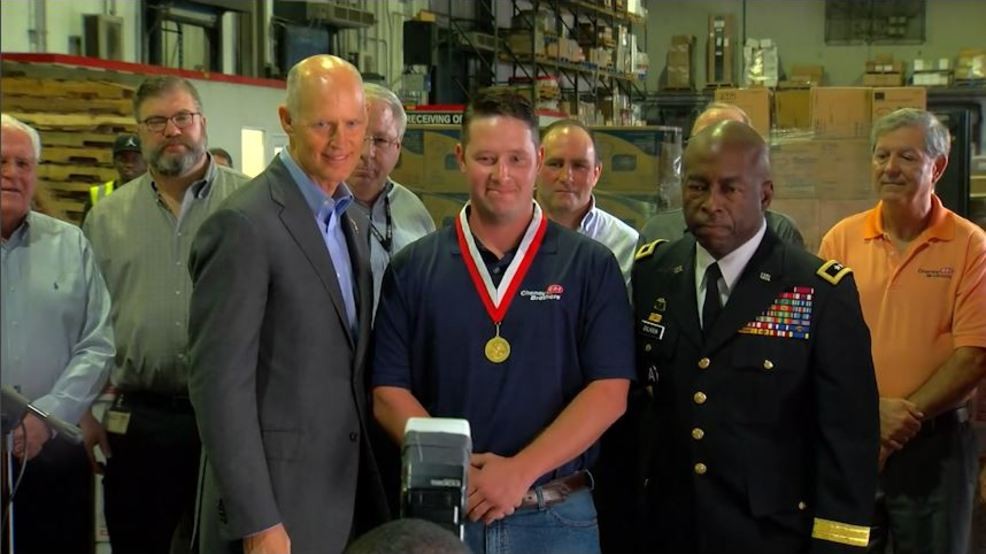 read more
Cheney Brothers is listed as the 4th largest company in South Florida in 2017
Cheney Brothers is listed as the 4th largest company in South Florida in 2017 by the South Florida Business Journal.
read more
Cheney Brothers comes in at #31 on the list of Florida's 225 Biggest Private Companies
Cheney Brothers comes in at #31 on the list of Florida's 225 Biggest Private Companies, ranked by revenue, for 2017 by 
Florida Trend
 Magazine.
read more
Cheney Brothers: Expanding hiring, going solar
It's been a whirlwind six month for Charlotte County's newest economic engine. Cheney Brother's food distribution center near Punta Gorda Airport is steadily increasing its financial impact on the area, exceeding even initial company and Charlotte County expectations. Cheney is going to add 100,000 square feet to its 345,000-square-foot dry warehouse section; is hiring more employees and will be significantly increasing its 300-plus employee base, and is planning to build a solar farm on an adjacent eight-acre parcel to help power the future of the enterprise. And that's in just the next year.
IFMA Distributor Award Winners Note Supplier Nominators as Strategic Partners
Gordon Food Service, Cheney Brothers and Shamrock Foods Company were each recognized with IFMA Distributor Awards in three unique categories at the IFMA Presidents Conference last November. Executives from all three companies said the value of receiving their respective award did more than build relationships with foodservice suppliers and validate their business models. In addition, it helped them recognize employees for all they do for the foodservice industry. The IFMA Distributor Awards are presented on behalf of IFMA each year at Presidents Conference. The awards acknowledge distributor leadership and overall excellence within ...
read more
Governor Scott Announces 380 New Jobs at Opening of Cheney Brothers Distribution Center
Today, Governor Rick Scott attended the ribbon cutting of Cheney Brothers Inc.'s fifth Florida facility, a new food distribution center in Punta Gorda. The new facility will create 380 new jobs for families in Charlotte County. Cheney Brothers Inc. currently employs more than 2,000 Floridians statewide. Governor Scott said, "Last year, I attended the ground breaking for this new distribution center, and I am proud to join the Cheney Brothers team today to officially open their newest facility. Cheney Brothers Inc. has already created more than 2,000 jobs for Floridians, and the creation of 380 new jobs in Punta Gorda is great news. We will keep working to support Florida companies like Cheney Brothers Inc. so our state can be first in the nation for job creation." Byron Russell, CEO and Chairman of Cheney Brothers, Inc., said, "This project has been years in the making, and we are proud to cut the ribbon and officially open the doors of Cheney's Brothers newest facility in Charlotte County. On behalf of the whole Cheney Brothers team, I would like to thank Governor Scott and our local partners at the Charlotte County EDC for their support during this exciting process." Shane Simmons, Cheney Brothers, Inc. Southwest Florida President, said, "This new facility will help Cheney Brothers continue to meet the needs of our customers across the state and provide new job opportunities for hundreds of Floridians. We look forward to officially beginning a great relationship with the local families and businesses in the Punta Gorda community."
Charlotte County's economy starting to take off
By every measurable indicator, Charlotte County's economy is on the upswing. Real estate? In the fourth quarter of 2014, the county had the state's largest increase by percentage in single-home sales with 1,057 homes sold, a 25 percent rise from the previous quarter. Business growth? So far in 2015, the county has issued 25 commercial building permits, nearly doubling the number handed out in 2014. Tourism? Passenger traffic at the Punta Gorda Airport jumped 88 percent in 2014 to a record 628,075 passengers and was identified as the fourth-fastest growing airport in the nation.
read more
Cheney Brothers to bring 300 jobs to Charlotte County
Walls are going up at the new Cheney Brothers Distribution Center in Punta Gorda. At 345,000 square feet, it's on it's way to becoming one of the largest buildings in Charlotte County and brining 300 jobs to Southwest Florida. Driving past it on the highway in Punta Gorda, it's probably caught your eye. There's no mistaking the huge concrete walls in the middle of what used to be undeveloped land. President of Florida Premier Contractors, Robert Humpel says it's already caught the attention of passerby. Cheney Brothers, a regional food shipping company plans on pumping 40 million dollars worth of building and construction into this project.
read more
Enterprise Florida – Success under the sun
Florida-based company chooses Port Charlotte for new distribution center, creating 380 jobs and $40 million in capital investment. When Cheney Brothers, Inc. (CBI) began operations in West Palm Beach in 1925, the food distribution giant never imagined a customer base of 20,000 and deliveries on an international scale. CBI has maintained operations and headquarters in Florida thanks in part to the state's top-ranked infrastructure, which provides speed to market and efficient delivery of products both locally and globally.
read more
Subway announced Cheney Brothers as 2014 Worldwide Distributor of the Year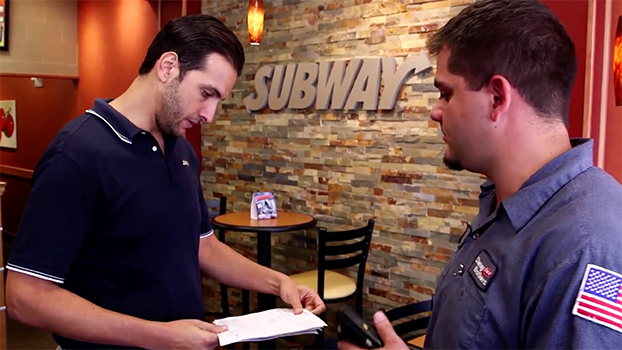 read more
DSR of the Month Howard Levrant Cheney Brothers Dade County, Fla
Building Big Business Through Smaller Ones. Experience gained firsthand as a foodservice business owner and operator for 36 years has been invaluable to both Howard Levrant and his customers. Levrant started at Cheney Brothers as a distributor sales representative in Miami 10 years ago, and is on target to sell close to $6 million this year and scheduled to do $8 million next year. "It's a great thing that I can be on the sales and end the retail end—both sides of the coin," says Levrant. "I'm not a salesman by trade; I'm a business owner/operator."
Cheney Brothers Invests $40 Million In Charlotte County, Florida, Warehouse And Distribution Center
Food distributor, Cheney Brothers, broke ground on a $40 million distribution center and regional warehouse in Charlotte County, Florida, with plans to create 380 jobs. Governor Rick Scott said, "The creation of a Cheney Brothers' distribution center is great news for Charlotte County families. Florida has proven to be the perfect climate for business with the help of companies like Cheney Brothers. We've been working hard to create more jobs for families all over the state and since December 2010, we've created more than 462,000 private-sector jobs. We will continue to work to great an opportunity economy that will create jobs for future generations."
read more
Governor Scott announces Cheney Brothers' ground breaking in Charlotte County
Today, Governor Rick Scott announced the ground breaking and ribbon cutting of food distribution leader, Cheney Brothers Inc., in Charlotte County. The ceremony took place at the site of the future distribution center and regional warehouse which will provide 380 job opportunities and more than $40 million in capital investment for the area. In addition, Charlotte County held a ribbon cutting ceremony for the recently constructed Cheney Way, which provides improved access to the new distribution center. Governor Scott said, "The creation of a Cheney Brothers' distribution center is great news for Charlotte County families.
read more
An Evening In The Garden Of Good & Evil At The Breakers
Before the holidays, our team was honored to host the premiere event of the annual Palm Beach Food & Wine Festival:  "An Evening in the Garden of Good & Evil." Hosted by the Food Networks' Marc Summers and presented by The Breakers' longtime partner, Cheney Brothers, the gourmet dinner in The Circle Ballroom brought Savannah's famed Mercer House to Palm Beach. Led by The Breakers Executive Chef Jeff Simms, our culinary team served a delectable four-course meal of sultry Southern fare – each course expertly paired with a sensational fine wine by Master Sommelier Virginia Philip.
read more
Feel Free To Contact Your Cheney Brothers Representative
How can we better serve you, let us know